School Board Members
Mike Gessner: President
My family moved to Minot from Bantry, ND when I was eight years old. I graduated from Minot High School in 1966, and from Minot State in 1970 with a major in Math and a minor in Physical Education. I was hired by Minot Public Schools in 1971 teaching math, PE, and coaching football, wrestling, and baseball. I taught at MPS for 47 years. In 1990 I earned my MAT in math from Minot State. In 1994 I won the Presidential Award for Science and Mathematics Teaching for North Dakota. About this time I was part of the schools academic improvement team. I did their statistics. I was on this team for 3 cycles. Scores can change if goals are kept to a minimum and all people / staff are involved. In 2004 I was appointed to the Teacher Fund for Retirement (TFFR) by Governor Hoeven. I served on the Board for 13 years, 11 as their president. From this Board I was appointed to the State Investment Board for North Dakota. I am a lifetime member of North Dakota United. I am in the Minot High School Athletic Hall of Fame. My wife Sibley also retired from teaching for Minot Public Schools. We are the proud parents of three adult children, Melanie, Michaelyn, and Andrew and seven grandchildren.
email: mgessner48@gmail.com
Phone: 838-8533
Mitch Kraft - Vice President
Mitch Kraft was born in Minot, North Dakota. Kraft moved to the family farm in Plaza, North Dakota the summer before he entered the fifth grade. After graduating from Plaza High School, he attended Minot State University and received a Bachelors of Science Degree in Management.
Kraft is proud to be active in our community, including being the past president of the state local chapter of Phi Beta Lambda, past president of the Minot Association of Builders and past president of the Minot swim club.
email: mitchell.kraft@minot.k12.nd.us
Phone: 701-500-0808
Jim Rostad: Member
Jim Rostad has served on the Minot Public School Board since 2004. Jim also served on the Board from 1988-1992. He is a native of Carpio and is retired from Minot's Finest Collision Center. Jim has lived in Minot since 1973. Jim is the past president of the North Dakota School Board's Association. He is also the liaison to the Minot Air Force Base School Board. Jim is currently the President of the Minot Area Development Corp. board of directors and is the Vice-Chairman of the Ward County Commissioners. Jim is also a member of the Minot Lions Club and Christ Lutheran Church. Jim and his wife, Verla, have two grown children, Jackie and Andy, and have three grandchildren, Jasper, Juniper and Medora.

email: jimrostad@srt.com
Phone: 701-833-8511 or 701-852-2392
Sabrina Herrmann: Member
Sabrina Herrmann is a native of Minot ND, this is her hometown. Herrmann graduated from Minot High School and received her Bachelor of Science degree in accounting with a focus on history & Native American Studies, she later received her Masters of Science in Management both from Minot State University. She has worked in the financial sector and in education, she currently is the Communications Director at a local engineering & architecture firm.
Herrmann dedicates a lot of her spare time to service groups & serving the community; she is active in the Optimist Club, Minot Chamber Ambassadors, MSU Alumni Board and a board member of MACA. She also volunteers for Meals on Wheels & Project Bee and has done projects with Roosevelt Park Zoo and served lunch for the MPS Summer Lunch Program. She also enjoys gardening, traveling, and home renovations.
Herrmann is married to Travis, and they have two daughters, Carson (26) & Riley (24), both of their daughters are Minot High graduates as well.
email: sabrina.herrmann@minot.k12.nd.us
Phone: 701-2401396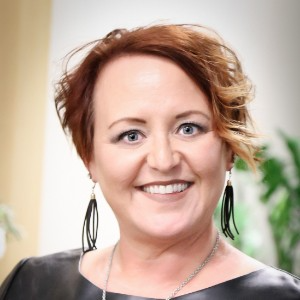 Bonny Berryman: Member
Bonny Berryman was born and raised in Minot. She attended school at Minot Model and Minot State for all sixteen years. Graduating with a double major in Elementary/Special Education. Her entire teaching career was spent with Minot Public Schools and retired at the rule of 85. Her retirement has involved trips to Arizona to see her son, Brett, her daughter, Briana also numerous trips to Cabo San Lucas, Mexico.
Recently, Bonny has served as a long-term substitute teacher, a full-time para and a para substitute. While teaching she taught or subbed all grades except Kindergarten and First Grade. She also helped put together a program for gifted youth. She tested, taught and advocated for these students.
She believes life is very hard by the yard, but by the inch becomes a cinch. As we navigate through these unprecedented times, the decisions made as a board will be complex but the way forward will be done carefully, creatively and by the inch!
Bonny is married to Dennis and they have been married since 1973.
email: bonny.berryman@gmail.com
Phone: 480-272-0482