MAFB Members
about 1 month ago
Heather Thomas: President

Heather Thomas was elected as a school board member in September 2016. As an active duty member she has been stationed at 6 different air force bases and deployed once. While stationed at Offutt AFB she was part of the parent council for the base Child Develop Center. Though she has an associate's degree in both criminal justice and Diagnostic imaging. She is currently following her passion, and pursuing a dual bachelor degree of science in elementary education and special education; with a minor in English as a second language, and an emphasis in Native American history. Heather and her husband Andy P Thomas have two children that both attend school in Minot school district. ,
Phone: 721-0755
Brittany Petrosky: Vice-President
Christian Rodriguez: Member

Christian Rodriguez was elected to the MAFB School Board in January of 2017.

He is currently finishing a M. Ed at Minot State University. He has a B. A. from the University of South Florida and an A. A. degree from St. Petersburg College. Christian is in the Army as an Army Engineer Airborne (R).

Christian has a passion to learn and hope he can convey that passion in the classroom as well as on the Board.

Phone 908-512-5553
Quientin Pradier: Member
Quientin Pradier was elected to the MAFB School Board in June of 2017. Quientin was born and raised in southern Louisiana. He left Louisiana in 1997. He has been in the Air Force for over 20 years as an active duty Airman. He earned an undergraduate degree from St. Martin's University in Lacy, WA and a graduate degree through Chapman University in Orange County, CA.
Quientin has embarked a life of service, dedicating time within the community and amongst fellow Airmen as a coach, instructor, mentor, and leader. He has a passion for education and a desire to be innovative in meeting the needs of those he serves.

Quientin and his wife, Shalonda have four children, three of which attend Minot Public Schools. Two children attend on base and on at Magic City Campus.
Phone: 701-390-8006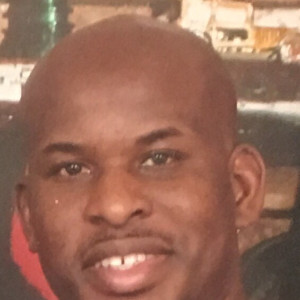 Dr. Tracey Mays: Member
Dr. Mays was elected to the MAFB School Board in October of 2017.

Dr. Mays was born in Texas and raised in Florida. She has been a military dependent nearly her entire life, first as child of a service member and now as a spouse of service member. Dr. Mays also worked as a civilian for the DFAS, the Army, and the Air Force. So the military is near and dear to her heart. She has advocated with the halls of Congress for military dependent causes and will continue to advocate for them as a member of the Minot AFB School Board.
Dr. Mays is an educator and a life longer learner. She has a passion for education and feels strongly about the benefits of educational opportunities both inside and outside of the classroom. She has taken an active role in education programs in the various communities she has lived in. She has volunteered in numerous schools and serves in many capacities to support the students, teachers, and administrators.
Dr. Mays is married and has one child. She enjoys reading, traveling and volunteering. She also absolutely loves sports (all kinds). You will see her and her family around the community taking in a game of some sort.
Phone: 386-679-7092